Ethan Laird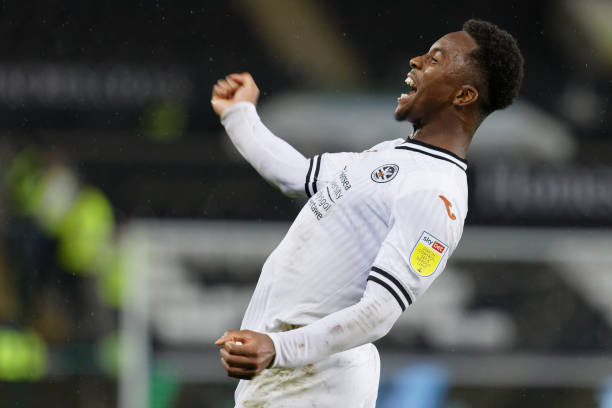 Ethan has took the step up to play in the Championship for Swansea this season where he has not disappointed for them. Playing as a right wing back, Laird has played in 15 games so far in the Championship this season, starting 13 games. Laird has been one of Swansea's main attacking outlets this season, creating 1.5 chances per game, with 5 big chances created which has led to him grabbing 3 assists so far this season. Laird is also 4th among Championship players for successful dribbles per 90, completing 2.2 per 90.
With Solskjaer trying out new formations, and recently switching to a three at the back, Laird could fit very well into that formation, with laird's attacking ability which is clearly better than Wan-Bissaka's, he could have a good chance of fighting for a place in the first team in the near future.
James Garner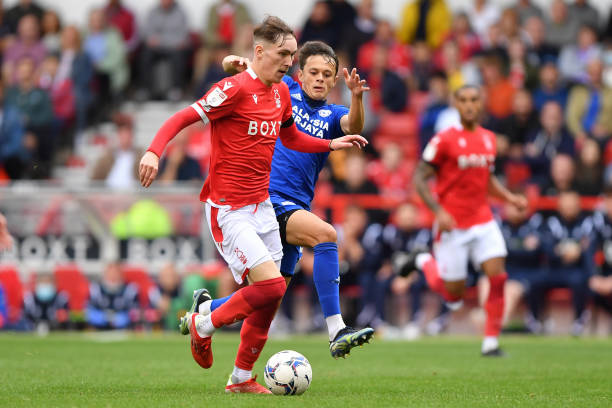 This season James Garner has returned to Nottingham Forest where he excelled at last season, but this time round it isn't going as successfully. Nottingham Forest had a very bad start to the season, leading to them sacking Manager Chris Hughton and replacing him with Steve Cooper. With the manager switch Garner has struggled to get consistent playing time, only starting 8 games this season, which has led to him struggling to find form. With him struggling to fin regular game time, it could see United sending him somewhere else for the second half of the season, which happened to him last season, with him spending time at Watford and Nottingham Forest last season.
Axel Tuanzebe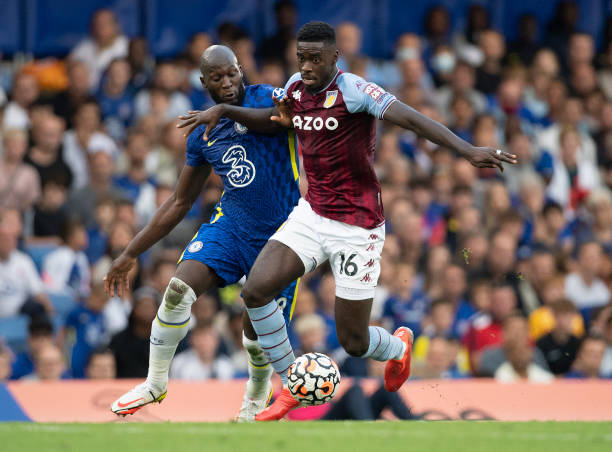 After failing to break into the Manchester United's starting XI the past two seasons, Tuanzebe has gone back on loan to Aston Villa, where he has had two previous loan spells with. Aston Villa have struggled this season, leading to Manager Dean Smith being sacked and Tuanzebe has struggled this season. In the seven Premier League games he has played he has only managed to keep one clean sheet and with him turning 24 soon, it will be unlikely he will ever realise his potential of getting into the Man Utd starting XI.
Brandon Williams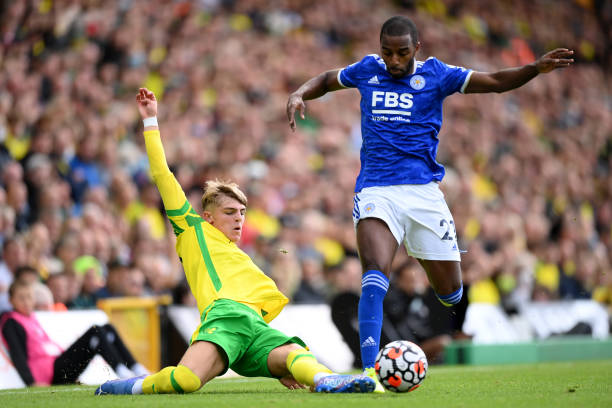 To get game time that wouldn't be available this season, Brandon decided to join Norwich whose struggles this season have been obvious, with them only winning once so far this season. Although Norwich haven't kept a clean sheet with Brandon in the side, he has had some good stats this season, averaging 3.5 tackles and interceptions per 90 in the Premier League. Williams has played mostly as a left back this season and with a new manager taking over, he might struggle to find a place in the squad with new managers usually preferring not to use loan players.
Ethan Galbraith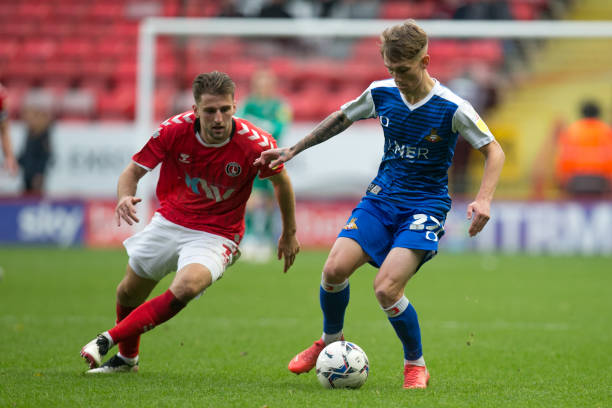 Galbraith is currently enduring his first taste of professional football, playing for Doncaster Rovers in League One. Ethan has really impressed this season for Doncaster, playing mainly as deep lying playmaker, his transition into men's football from the youth leagues has been seamless. Galbraith has scored once and assisted twice this season from a deep position which is very impressive. Creating 1.2 chances per game and completing 1.6 tackles per game, Galbraith is putting up performances that could see him either move up to a higher level or get a chance in the first team.
Facundo Pellistri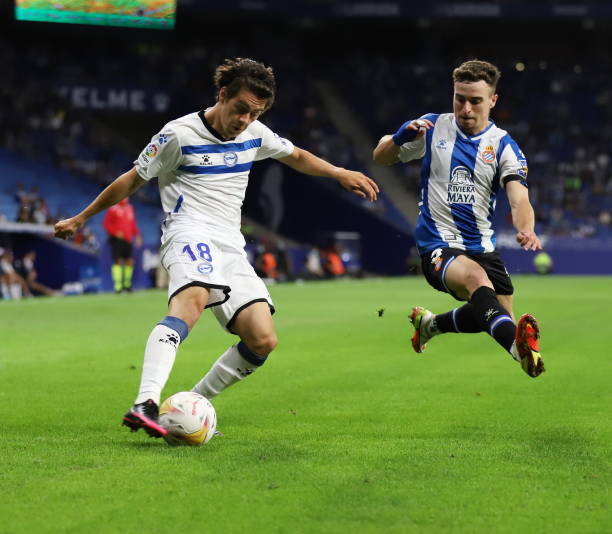 Pellistri has returned to Alaves where he spent the second half of last season, but he has struggled to find consistent game time there this season. He has only started 5 games this season, whilst coming off the bench 7 times in which has he has found hard to contribute this season. Pellistri has failed to register a goal or an assist so far this season, and with him only averaging 41 minutes per game it might be hard for him to make an impression to get into the Man Utd first team next season.
Dylan Levitt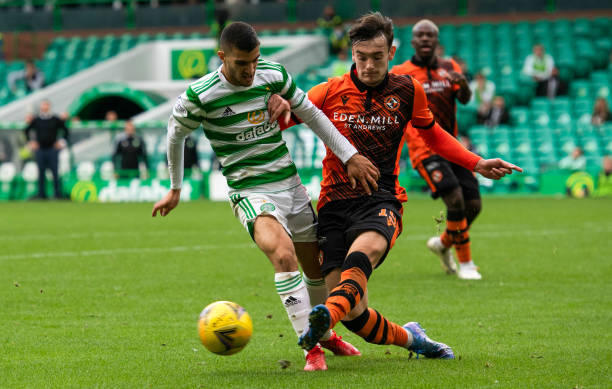 After complicated loan spells at Charlton and NK Instra last season, it looks like Levitt has found a more settled place this season with Dundee United in Scotland. Levitt has always been very impressive on the ball from a deep midfield position and this season he has improved his off the ball work. Completing 1.4 tackles per game and 0.9 interceptions per game along with his 1.1 chances created per game, he is really impressing this season for Dundee, which has included a very good performance against Celtic which saw Dundee grab a draw at Celtic Park.
Tahith Chong
Chong's spell in the Championship with Birmingham City started very well this season, he was playing regularly, starting 13 games and providing 2 assists in those 13 games. It may not be impressive number but Birmingham are a defensive side in which Chong was used for his defensive attributes which he adapted to very well. However, Chong suffered a thigh injury and after his surgery faces five months on the side-lines and has returned to Man Utd to recover from his injury.
Andreas Pereira
With his Manchester United career stalling over the past couple years, Andreas Pereira has moved to Flamengo to try an revitalise his career in Brazil. Pereira has played regularly whilst at Flamengo this season, mainly as an attacking midfielder. Pereira has grabbed 3 goals and an assist so far this season and has impressed Flamengo and with a buy option in his loan agreement, they are reportedly tempted to make his stay permanent.
Di'Shon Bernard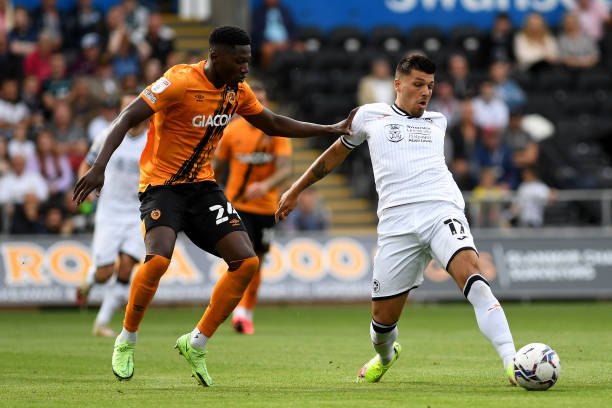 Bernard has took the step up to the Championship this season with Hull City after playing for Salford City in League Two last season. This season at Hull he has played at centre-back, his best position, after playing a mixed of centre-back and right back last season, and he has really impressed there this season. Even though Hull are struggling this season, sitting 22nd in the league, their defence hasn't been the problem, with Bernard keeping 4 clean sheets in his 12 starts, with no clean sheets with Bernard on the bench, it is clear Bernard is having a positive impact in a very tough league for a 21 year old.
Reece Devine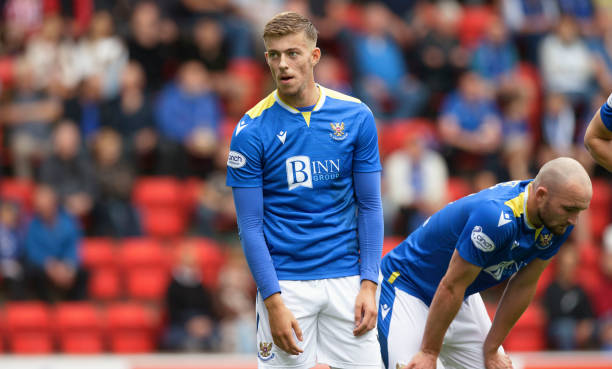 Devine has moved to St Johnstone to get his first taste of professional football in the Scottish Premiership. Reece has struggled to get into the side so far this season, only making 3 starts and two substitute appearances, which has made it hard for him to contribute so far but at 19 years old, it is a very hard first step into professional football and making an instant impact from left back is very difficult.
Will Fish
Will Fish made his debut for the first team last season on the final day against Wolves, and to find regular football, he's gone to National League side Stockport City but his loan spell hasn't gone to plan. After winning man of the match in his first appearance for this side, he has only played seven minutes of football since and is likely to be recalled in January unless he finds more game time to develop.
D'Mani Mellor
After missing last season through a serious knee injury, Mellor returned to training in the summer, joining the first team before being sent on loan to Salford in League 2. His loan hasn't gone to plan, he has only made one appearance so far, coming off the bench for 1 minute against Newport County back in August. With his appearances being very limited, he is probably going to be recalled in January and sent back out on loan or spend more time in the under 23s
Nathan Bishop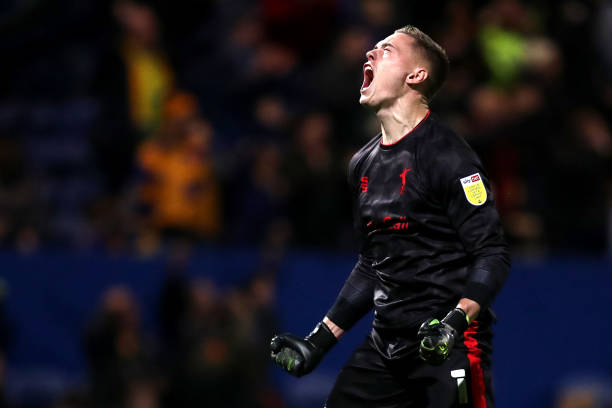 Bishop is experiencing professional for the first time in two years, joining Mansfield on loan in League Two. Bishop has played all 15 games so far this season, keeping 3 clean sheets. Being 22 years old and playing in League Two, it is unlikely Bishop will ever challenge for the first team, but over time he could eventually develop into a backup keeper after a few more loan spells.