In this article I will discuss what was mostly positives from Manchester United dramatic late win against West Ham United which has taken them into the top four.
Marcus Rashford Back?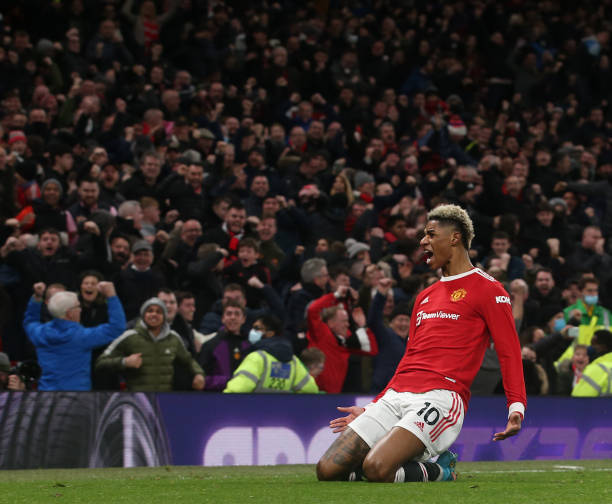 The recent struggles of Marcus Rashford have been widely reported, with the wingers form not replicating that of recent years, with the effort off the ball frustrating fans. After being left out of the squad to face Aston Villa with injury, the last two games he has come off the bench and has made an impact.
He scored six minutes after coming on against Brentford, and in this game he made a late dart to the back post to win the game for his side. With Anthony Elanga looking strong on the left hand side, there is more competition in his place, but if Rashford starts ramping up his form, it will be difficult for Ralf Rangnick to leave him out.
Rangnick gets his control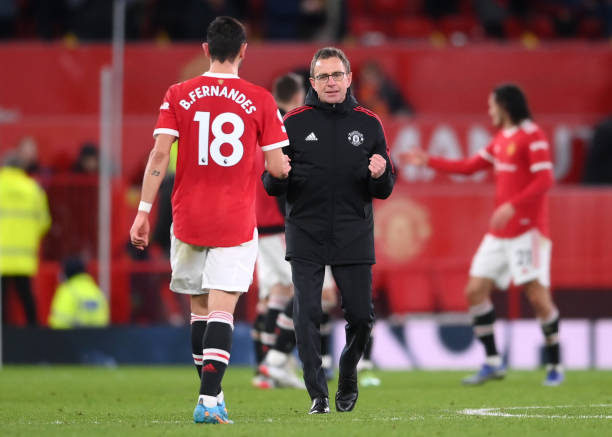 When Rangnick was appointed, he mentioned many times that he wanted his team to control game, and through his first nine games, there were spells in games where there was control but a full 90 minutes of control was missing.
Against a team that is battling for a spot in the top four, Rangnick's team controlled the full 90 minutes, it was helped by West Ham sitting back, but United pinned them back without allowing them to counter. Man Utd were physical throughout the game, especially in midfield, winning their duels, winning second balls, limiting West Ham to only six shots on goal.
Dalot Always Improving
Diogo Dalot has been Rangnick's first choice right back since he has come in, and he has repaid the faith the manager has put in him, with his performances seemingly getting better every game. Criticism of Dalot over recent years is that he wasn't good enough defensively to play in the Premier League, but the last few games have shown otherwise.
Dalot has also added an option when playing out from the back, he is comfortable on the ball to receive it with players around him and playing it to the free man, he was roaming around the pitch in this game and looked comfortable in whatever position he took up.
Maguire Comfortable on Return
This season for Harry Maguire has not been good for him individually, like Luke Shaw, he returned from the Euros and his performances levels haven't been the same since, which has ended up with a lot of criticism thrown his way.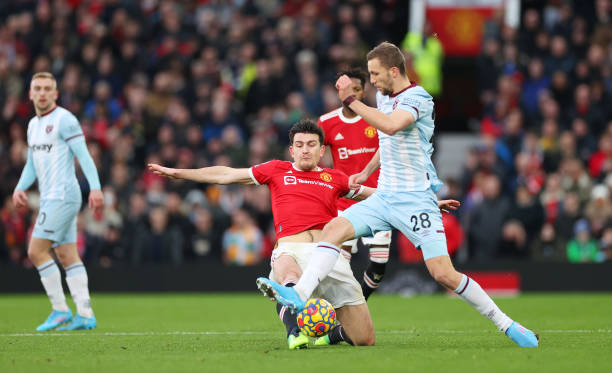 After not starting in the last four games due to injury, it could be the break he needed to refocus on his form, and in his return looked really comfortable against a tough test in Michail Antonio, winning 2/3 of his ground duels and 5/8 aerial duels whilst also making 4 clearances in an assertive centre-half performance.
4-3-3 Provides Balance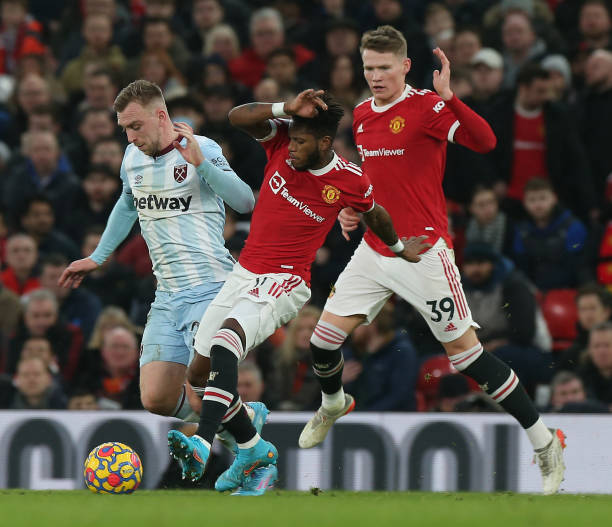 Rangnick has deployed the 4-3-3 in the last two games, with both games showing glimpses of it working but was missing an extended period of dominance. This game saw the midfield three of Bruno Fernandes, Fred and Scott McTominay work really well together, the rotation with the ball was very good, with one of them always sitting back, usually McTominay, and the other two pushing forwards.
Playing out from the back has looked better in this formation as well, more passing angles are available with Bruno holding a deeper role in the build-up to help Fred and McTominay who aren't the best at progressing the ball, so the more the passing options the more likely they will be able to find the pass.
Final Third Play Lacked Quality
Man Utd did a good job of getting the ball up the pitch, but with West Ham sitting so deep, creating chances was always going to be hard, but apart from the final play, the quality when in dangerous positions was severely lacking.
There were a lot situations where players had the space and time to pick out a pass, but it was rushed and the wrong decision was made, leading to either the attack breaking down or a low quality shot, shown by the fact that Man Utd had 18 shots on goal with only 3 on target.
Ronaldo Offside Too Much?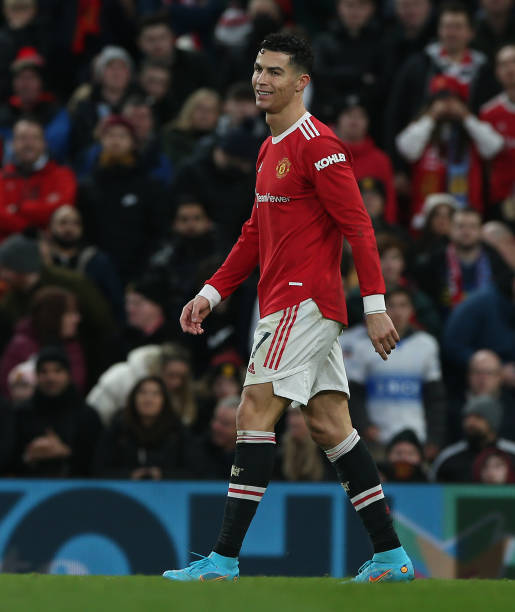 It is clear that since Cristiano Ronaldo has re-joined Manchester United, the team has failed to create chances for him, but today it was not helped by him being offside for most of the game, he was caught offside three times, but many times he was in an offside position when a pass could've been played or he had to leave the ball.
Multiple attacks from Man Utd broke down because Ronaldo was either walking back from a previous attack or his timing was off, which today, where a single bit of quality mattered in the end, those attacks could've proved vital if he was in a better position.
Declan Rice Needed at Old Trafford
One of the main reasons why West Ham were able to keep Man Utd out so long was their defensive midfielder Declan Rice, so many times a key interception or tackle from Rice snuffed a Man Utd attack .
If Man Utd are to maintain the 4-3-3 permanently under the next manager, Declan Rice has all the quality to play that deep role in the formation, with that spot clearly being the spot that needs upgraded in this current squad.