In this article I will be discussing the talking points from Manchester United's embarrassing performance at the Amex Stadium which ended up in a 4-0 defeat.
Any Personal Pride?
With the season this team has had and all the down moments and with a lot of the players leaving this summer, you'd think that they would want to come together as a group and end the season on a high note, but instead they look like a bunch of individuals that are already on holiday and take no responsibility on what they are doing to the fans and Manchester United football club.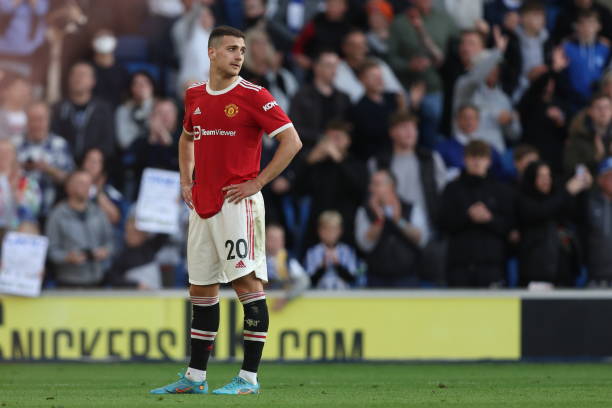 It just shines even more light at the job John Murtough, Darren Fletcher and Erik ten Hag have this summer and the clearout that is needed to get the players in that are not only of higher quality than the current squad, but also give more effort and take pride in playing for this football club, and if the players are playing for a place in the team next season, then none of them want to be at the club anymore.
Rangnick has no Plan B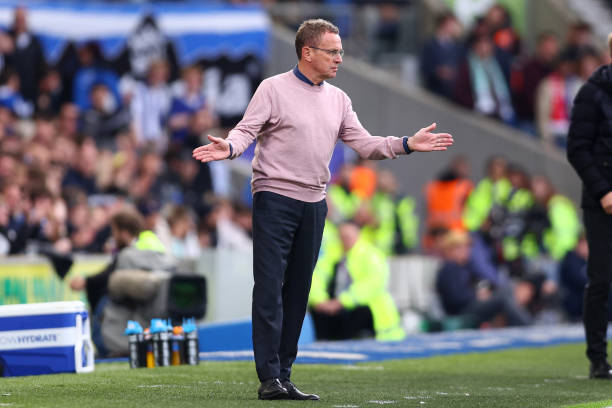 Ralf Rangnick came into Man Utd in early December expecting to implement a high pressing style like he has done his whole career and built clubs around, and it showed, with him trying out the 4-2-2-2 he used when he last managed RB Leipzig a few years ago, but he has obviously found that these players aren't willing to commit to this style and he's found himself lost as he only knows to play one way.
Rangnick has said in the past about playing a style which includes a high press involves trying to persuade the players that this style is worth putting in the effort, and it is as clear as day that he has not been able to convince this United squad that putting in even more work will come with reward.
No Defensive Cohesion
When you look at the best sides in Europe, they have a defensive unit, that when fit, they all start together, and they have played together for years, building up chemistry so much so that they don't have to talk, they know what each-other have to do and are going to do.
This current defence of De Gea, Dalot, Varane, Lindelof and Telles have played the last four games together, but looked like they have just met each-other, there seems to be very little communication and it is showing on the pitch, with Brighton easily able to pull players out of position and create gaps in the defence to exploit.
A lot of this is due to both Diogo Dalot and Alex Telles lacking any defensive awareness, Brighton multipin times found acres of space for their wing-backs, just like Chelsea a couple of games ago, the difference this time, Brighton were able to punish United's poor defending on multiple ocassions.
Elanga Overplayed
It was Anthony Elanga's 20th league appearance, with each appearance coming under Rangnick, and he has done well since this is his first season of not just top flight football, but professional football, but he is relied upon too much at such a young age and is another indictment of United's plan for their youngsters.
A well run football club will have Elanga play 15 games all season, gradually giving him more and more game time over the season if he impresses, and the next season will be a loan or more game time, but every week he is starting and although he may be a starter in the future, he shouldn't be starting for a team that should be challenging for Champions League football.
McTominay Anonymous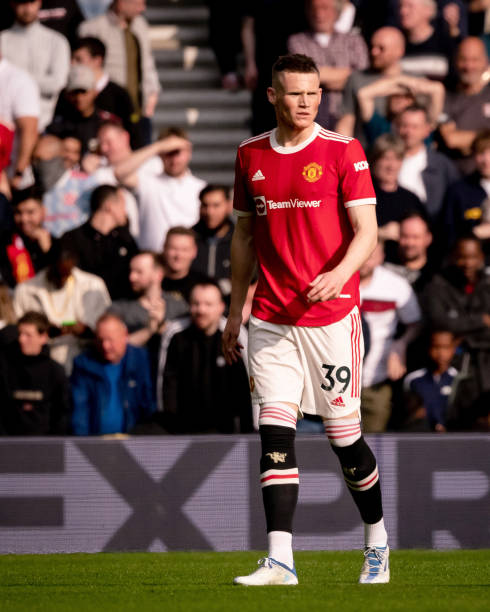 Since coming into the first team under Jose Mourinho, Scott McTominay has seemingly improved every season, slowly getting better and better but it seems as if he has hit his ceiling and that may just be about good enough to be a squad player on a team challenging for a title.
His work-rate is very good but other than that he doesn't offer much to the team, his defensive ability and awareness is very questionable but also his ball playing ability is very below par to what the qualities should be of a starting midfielder for Manchester United.
In this game he lost all seven of his ground duels, committed five fouls and was anonymous on the ball, providing no progression through the middle of the park, something that might cost him under Ten Hag as he values good ball players.
Support the Youth Team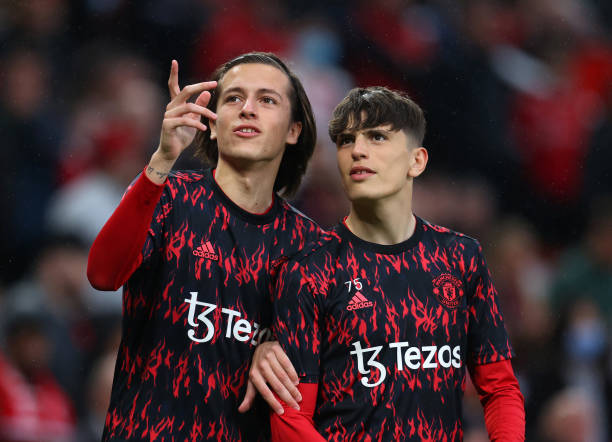 If you want to watch players wearing the Manchester United shirt with pride, then tune in on Wednesday to the FA Youth Cup Final, where the under 18s will be trying to win the youth cup for the first time in eleven years and with more than 60,000 tickets sold.
These youngsters have shown great character and great ability to reach the final, and deserve all the support they are getting and are sure to be getting a great experience in front of a mostly full Old Trafford, compared to the first team, where they deserve to be questioned of their places at the club for not giving it their all for the badge on their shirt.